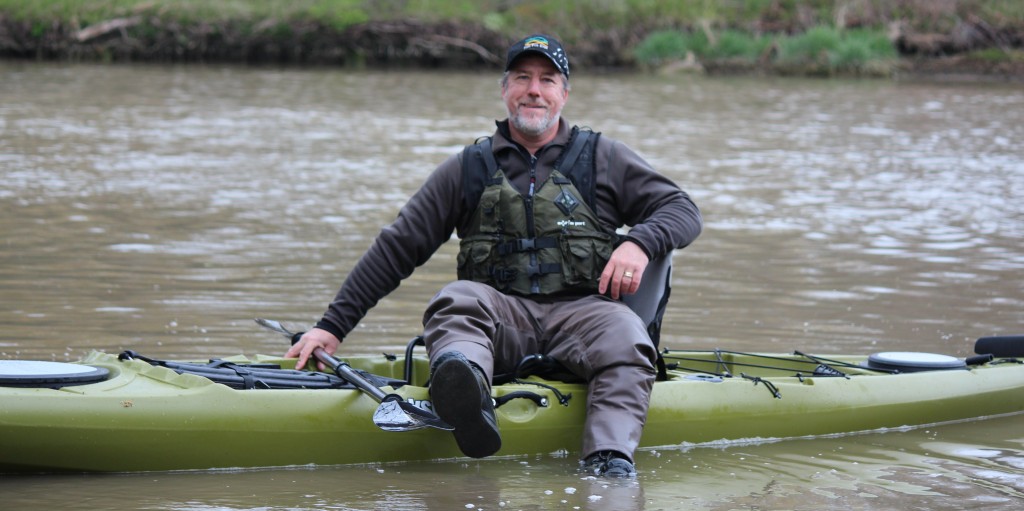 The Grand River, from the dam in Caledonia to the mouth at Lake Erie is home to a variety of fish.
The spring, summer and fall host some of the best fishing around, with Trout, Salmon and Pickerel running from Lake Erie. In the river find plenty of Bass, Channel Catfish and resident Pickerel, making the Grand River a good spot throughout the year.
COMMON FISH SPECIES IN OUR AREA
Rainbow Trout, Walleye, Largemouth Bass, Smallmouth Bass, Pike, Crappie, Channel Catfish, Bullhead, Carp, Suckers, Freshwater Drum
Click Here to Download the Haldimand County Water Adventure and Fishing Guide
Check out the "Adventure On The Water" website by Johnson Outdoors
Adventures on the Water Johnson Outdoors Watercraft Inc., home to some of the most storied brands in the paddlesports industry is also the proud supporter of an intrepid group of individuals who exemplify an adventurous outdoor lifestyle. Our diverse team covers a range of locations, personalities and skillsets with one underlying fact binding them together, they are happier on the water than most folks are on land.
Adventure On the Water is a website dedicated to showcasing their exploits and helping people discover the possibilities, fun and even extreme adventures from the world of paddling and kayak fishing. Our team includes pro anglers and paddle enthusiasts of all ages and backgrounds. Adventure Team members are anglers and outdoorsmen that are passionate paddlers and skilled enthusiastic representatives of the great outdoors. Our members are driven by a love for nature, fun and family, and the unrelenting desire to find that next great adventure on the water.

FISHING SEASON
Refer to Division 3 in Provincial Fishing Regulations for Lower Grand River. Refer to Division 2 in Provincial Fishing Regulations for Lake Erie. Please see Provincial Fishing Regulations for species-specific seasons.
TIPS & TRICKS
Fish are attracted to currents created by dams located inside and outside of the Conservation Area. Live bait rigs or jigs tipped with live baits are effective for walleye, bass and panfish. Roe bags, spinners, spoons and small lures are attractive to Rainbow Trout sitting in current zones. A ten minute boat ride to Lake Erie offers opportunities to fish for Smallmouth Bass around shoals, humps and points. Downrigging with worm harnesses and minnow-imitating lures is effective for walleye, while spoons and deep diving crankbaits at the end of downriggers are effective in catching Rainbow Trout.
DUNNVILLE FISH LADDER
Construction of a Denil-type fishway inside the Byng Island Conservation Area was completed in 1994, and is one of the largest of its type in North America. It was designed to pass Walleye, Rainbow Trout, Pike and a variety of non-jumping warmwater species for which migration routes would otherwise be blocked by the Dunnville Dam. The fishway will also play a role in future efforts to restore Lake Sturgeon and Muskellunge to the Lower Grand River. Fishway monitoring is initiated at the onset of the spring Walleye and Rainbow Trout migration runs in late March, and continues until May. In anticipation of fall Rainbow Trout and Salmon migrations, monitoring resumes in the fall. To date, twenty-six species of fish have been captured in the monitoring basket at the fishway, including Walleye, Rainbow Trout, Pike, Smallmouth and Largemouth Bass, three types of sucker, Mooneye, Gizzard Shad, White Perch, White Bass, Chinook and Pink Salmon, Channel Catfish, Brown Bullhead, Black Crappie, Freshwater Drum, Longnose Gar, Bluegill, Carp and Quillback.
Our boat launch is an easy 3 minute paddle from the downstream base of the fish ladder. The upriver side can be accessed easily from Wingfield Park.