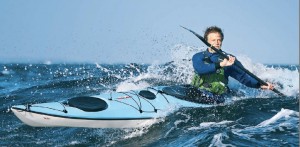 For those of you who may not know who Nigel Foster is, or want to know more, we've put together a quick profile page to highlight some of his accomplishments and contributions to sea kayaking over his 40-year career.
Nigel is currently the VP of  Research and Development for Point 65N Kayaks of Sweden. His design's include the Whisky 16 and Doubleshot tandem kayak, built by Point 65N as well as the Shadow, Legend and Silhouette built by Seaward Kayaks and the Rumour manufactured by Current Designs. Overall, Nigel tends to design lively, agile kayaks that perform predictably in rough water, and are fast and manoeuvrable on flat water.
From the Point 65N Website:
"Nigel Foster, one of the world's most skilled sea kayakers and foremost kayak figures, has become an icon of modern sea kayaking. Nigel is internationally known for his paddling technique, expeditions, instruction, symposium appearances, numerous books and articles and his kayak designs.
Nigel Foster, as both an experienced kayaker and designer, has always created skill-provoking, elegant, responsive and purposeful sea kayaks."Â
In 2008, Nigel became the first sea kayaker ever to be inducted in the International Hall of Fame, which also includes Rowing, Canoeing and Cycling. Other athletes inducted in the International Hall of Fame include cyclist Lance Armstrong. This article contains one of the most complete biographies of this expeditions and accomplishments, click here.
His kayak expedition experience includes:
1977 first kayak circumnavigation of Iceland; 1978 kayak trip from Gander Newfoundland to St Johns; 1979 kayak trip to cross France from the English Channel to the Mediterranean; 1981 solo kayak trip from Iqaluit Baffin Island south, crossing Hudson Strait to Northern Labrador; 2004 two person kayak trip from Kuujjuaq Ungava Bay (N Quebec) around northern Labrador to Nain (described in book "Stepping Stones of Ungava and Labrador", Outskirts Press, published November 2009).
Nigel is one of a four-man team planning a sea kayak expedition through the Northwest Passage from Inuvik to Baffin Island.
 Here's a You Tube video of Nigel discussing the design and performance of the Whisky 16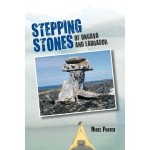 Find out more about Nigel Foster on his website here, or his Facebook page here.