We've just gotten official word that "Quiet Nature's Grand Adventure", a six day, 250 km canoe trip down the length of the Grand River, will finish their journey at the Southcoast Paddlesports Symposium on Sunday, May 6th. Come and meet Derek Lippert and JP Bartle at the finish line! See the entire press release with more info below.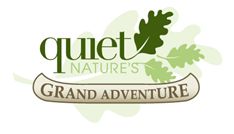 In this first edition of "Quiet Nature's Grand Adventure", Derek Lippert and JP Bartle, of Ayr based landscape firm Quiet Nature Ltd., are canoeing the entire Grand River in order to raise money for the Grand River Conservation Foundation.
Beginning April 30, 2012 in Waldemar, these explorers will be on the river night and day until they finish their journey six days later, on May 6th at Port Maitland. Through daily updates and online photo journals over the course of their trip, Derek and JP hope to increase awareness of watershed-wide environmental issues while raising funds for the Grand River Conservation Authority's tree planting and outdoor educational activities.
By following "Quiet Nature's Grand Adventure" at www.QuietNatureTour.ca you can view the expedition's progress, learn about historical landmark information, and listen to live updates from the explorers. Media events are planned for various legs of the journey. 'Canoeing the Grand' will be hosting a BBQ and GRCF 'Donation Station' at their Kitchener facility on May 1st at 5pm. The 'Outfitters Launch' in Brantford's Brant Park will be the site of an event on May 3rd at noon, and the journey wraps up in Dunville at 12:00pm on May 6th, coinciding with the Southcoast Paddlesports Symposium.
About Derek Lippert – an avid outdoorsman with a background in ecology and forest management, Lippert started Quiet Nature Ltd. in 1999 with a focus on lawn alternative and native plant landscapes. Since that time the company has evolved to offer a full suite of sustainable landscape solutions, including ecological restoration and zero emission landscape maintenance. It has also been a mission of Derek's to educate others about environmental issues and the need to protect and restore natural spaces.