If you are looking for a full day of paddling, this is your tour!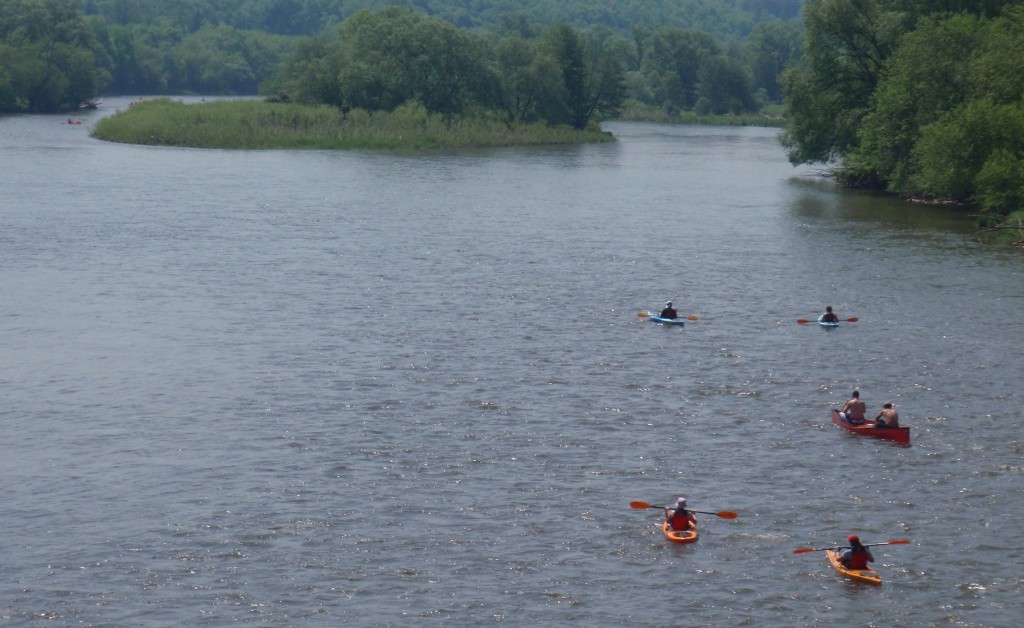 This trip can be challenging, simply due to its length. The current is slow through this wide
stretch of the Grand, the wind can slow you down, and your paddle will provide
most of the momentum. We will break the trip into two sections with a stop for
lunch, but there are no river access points between our put-in at Cayuga and our
destination in Dunnville.
This trip is the most bang for your buck if you can handle it! Only those individuals who can sit for up to 5 hours and have good upper body strength and endurance should
consider this trip, especially in the heat of the summer. Remember for this trip
it is imperative to pack sunscreen, a hat, EXTRA water ( 1.5-2 litres minimum ),
lunch and snacks!