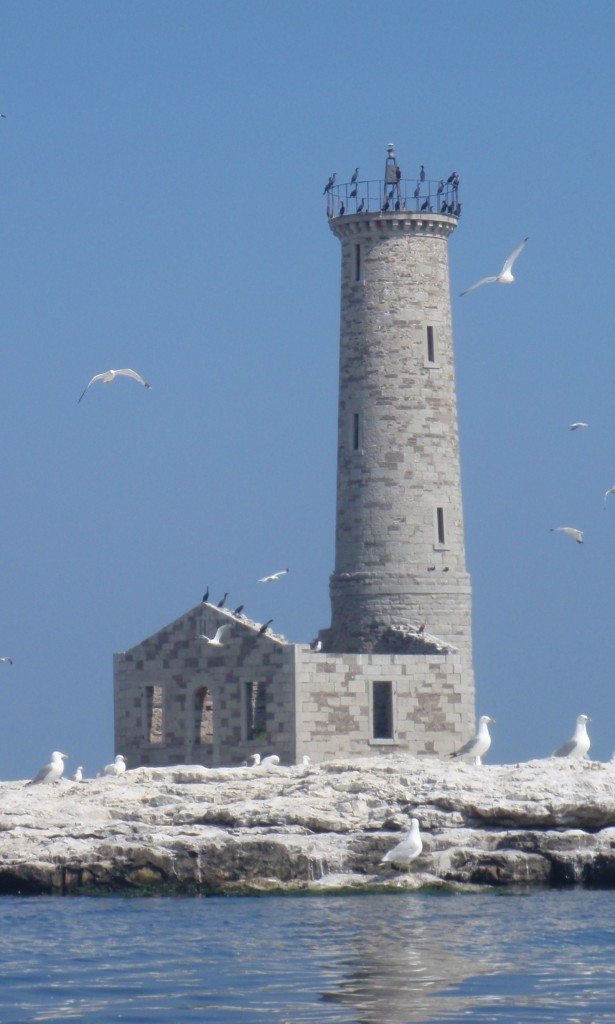 A great opportunity to see the ruins of a lighthouse that once played a critical role in Lake Erie marine navigation. The stone portions of the tower and lightkeeper's house are intact, but the roof, windows, doors, and any wooden structures are long gone.
The island and the lighthouse are now home to hundreds of seabirds throughout most of the year.
This route is geared towards intermediate-to-experienced paddlers who are interested in open water crossings. Following the north shoreline of Lake Erie from Port Maitland to Rock Point, we will paddle across to Mohawk Island where a lighthouse stands today. Birds nesting on the island make it impossible to disembark before August, however in late summer an opportunity exists to stop over for snacks.