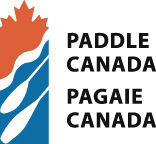 The Paddle Canada Sea Kayak program includes nationally recognized certifications in five skill levels, five Instructor levels, and four Instructor-Trainer Levels.Certifications are earned during participation in courses and through a process of mentorship. The skill levels begin with an introduction to sea kayaking and follow through to development of the skills and knowledge necessary for safe sea kayak touring along Canada's magnificent open sea coasts and freshwater shorelines.
Participate in the Paddle Canada Sea Kayak program and be safe, have fun and challenge yourself.
Age Requirements:
There is no age restrictions for any Skill Courses – at the discretion of the Course Director. For all instructor courses there is a minimum age of 16 yrs of age.
Paddlers are also taught the Leave No Trace principles for active environmental awareness and protection in order to help ensure that we can all continue to enjoy Canada's many waterways and wilderness for years to come.
Here at Grand River Kayak we currently offer:
Introduction to Sea Kayak Skills
Sea Kayak Skills Level One
Sea Kayak Skills Level 2.
Click Here to learn more about the Paddle Canada Sea Kayak Program.