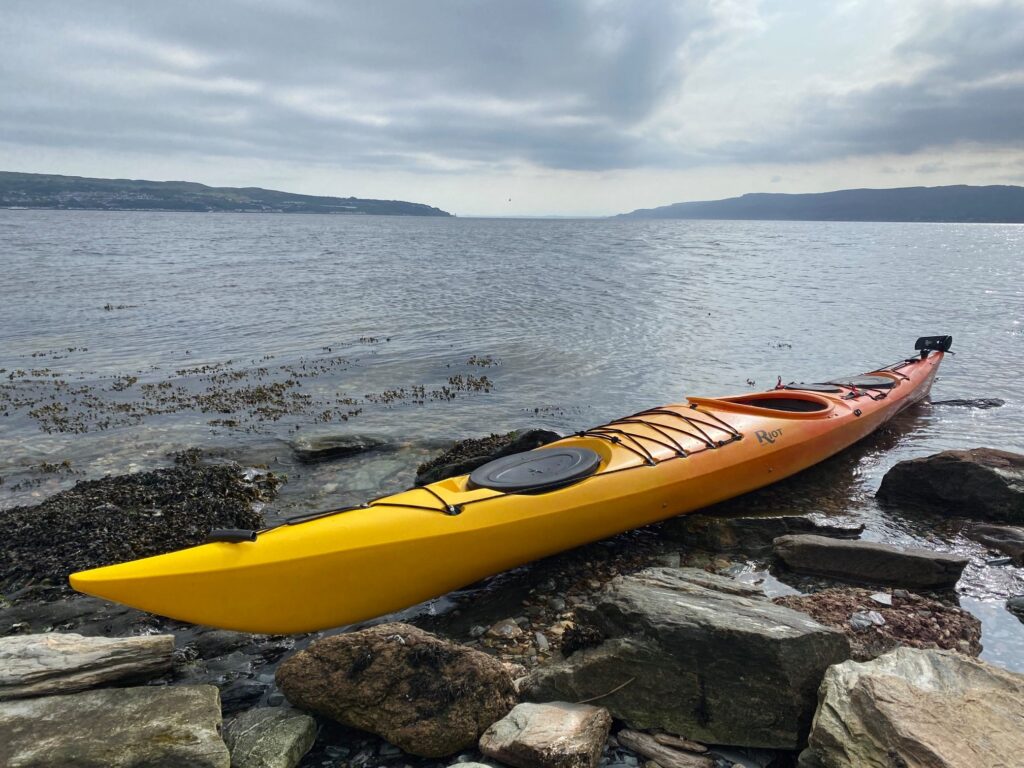 With Riot kayaks you can experience the world from a different perspective; be it a quiet ride, a day on the water, a long trip, or conquering a bigger river and everything that lies in between.We also believe that the equipment you use matters because these precious moments should be enjoyed with a craft that doesn't compromise on quality, gear, or safety. That is why, in virtually all the products we offer at any price point, you will find that our boats are better designed and better equipped.
Montreal-based Riot Kayaks has been busy updating and revising it's kayak line-up for 2012! Their award-winning Brittany 16.5 sea kayak will now come standard with rudder AND skeg, and the BIG news for this season is that it will also be available in Riot's Cross-light thermoform construction. This will save some weight, and provide stiffness, over the rotomoulded poly version. We have used the Brittany for our guiding and instructing for several years, and always thought it was a design that deserved to be build in fibreglass or thermoform. Now it is!
Riot has made a concious decision to move away from building composite kayaks, and instead is focussing their efforts on building the best polyethylene and thermoform kayaks on the market.
The Edge Series, in 11, 13 and 14.5 foot lengths, also gets the thermoform treatment for 2012. These smaller kayaks are well equipped, with a skeg in the two shorter boats, and a rudder as standard in the 14.5. Comfortable, easy to paddle, stable enough for beginners but lively enough to grow with you, these are sure to be a huge hit this season.
Riot also builds sit-on-top kayaks, fishing kayaks, and whitewater kayaks. We will have a large selection from every category that Riot produces.
Riot has worked hard at reducing costs and improving manufacturing efficiency, and we think you'll agree that their prices for 2012 are hard to beat for the quality and outfitting they provide with every kayak.
Stop in and check them out, you won't be disappointed.